NCFE Music Technology
What is NCFE Music Technology?
A career in music technology takes creativity, drive and intelligence. If you're just starting out or already have some experience we've got the course to take you to the next level. You'll be producing your own music and getting hands-on experience with professional music production equipment and music software. You will develop skills in sound engineering to record your own music or other bands. Suitable for all musical backgrounds and genres. This course could also be applied to the film industry and building sound-scopes for TV and film.
What will I study?
You'll be learning how to setup and operate computer-based music production systems and recording studio equipment. You'll produce a portfolio of your own music in styles of your choice and learn how to record vocals and musical instruments in a recording studio.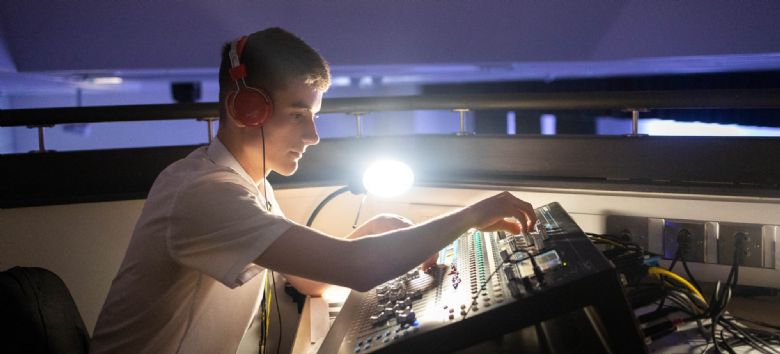 What will I do?
Learn how to produce your own music using industry standard music software
Learn recording techniques using professional recording equipment
Learn how to create a professional sounding mix
Investigate the music and music technology industries.
Routes to employment
Studying music technology enables students to develop many transferrable skills including creativity, computer technology and teamwork.
Students who have studied music technology go onto study courses at college, sixth forms and universities such as music technology A Level, sound engineering apprenticeships, game design courses and more.
Students who have studied music technology have access to a wide range of careers and employment opportunities such as any work within the music, film, theatre of gaming industries, computer programming or any pathway which requires a creative approach.